Chukwu Oma By Chidinma | Download Free Video + Lyrics
EeZee Conceptz dropped a new official music video *Chukwu Oma by Chidinma*, off her debut EP, New Season. The video was directed by Leyonne.
Chidinma Ekile (born May 2, 1991), also known as Chidinma, is a Nigerian missionary and songwriter. In 2010, he became famous after winning the third season of Project Fame West Africa. After the release of the music video for her single "Emi Ni Baller", she became the first female artist to reach the top spot on the MTV Base Official Naija Top 10 chart. In 2011, he released the song "Jankoliko" by Sultan.
His debut album Chidinma was released on the Spinlet music scene; supported by single songs "Jankoliko", "Carry You Go", "Kedike" and "Run Dia Mouth". The album features guests from Sound Sultan, Tha Suspect, Olamide and Muna. Chidinma won the Best Female West African Act at the 2012 Kora Awards and performed "Kedike" at the event. He recently signed with the Eezee Concept, with his song Jehovah Overdo.
Stream / Download "New Season" EP by Chidinma
CHUKWUOMA Lyrics Chidinma
[Chorus] Chukwu Oma, Chukwu Oma
Chukwu Oma, Chukwu Oma
Chukwu Oma N'eme Mma ah
[Chorus – Translation] Good God, Good God
Good God, That does Good [Verse 1] He says I don't Care
How Far you've gone
Just
come back
Home Darling
I'm waiting for you
He's done it before
He'll do it again
Nothing is too Hard for you
Nobody like you
[Chorus] You have done so much oh
(Chukwu 0ma)
You have done so much oh
(Chukwu 0ma)
You have done so much oh
(Chukwu 0ma N'eme Mma ah)
Nara Ekele mji bia
You have done so much oh
(Chukwu 0ma)
You have done so much oh
(Chukwu 0ma)
You have done so much oh
(Chukwu 0ma N'eme Mma ah)
Nara Ekele mji bia
[Verse 2] The way you Love me
I no Fit to Explain oh
I've come back Home Daddy
I give you my all
You no dey make Mistake oh
(Uh, uh, uh, uuh)
You no dey Fit to fail oh
You no dey Fit to Change oh Jesus
(Uh, uh, uh, uuh)
Nobody Like you
[Chorus] You have done so much oh
(Chukwu 0ma)
You have done so much oh
(Chukwu 0ma)
You have done so much oh
(Chukwu 0ma N'eme Mma ah)
Nara Ekele mji bia
You have done so much oh
(Chukwu 0ma)
You have done so much oh
(Chukwu 0ma)
Nothing is too Hard for You
(Chukwu 0ma N'eme Mma ah)
Nara Ekele mji bia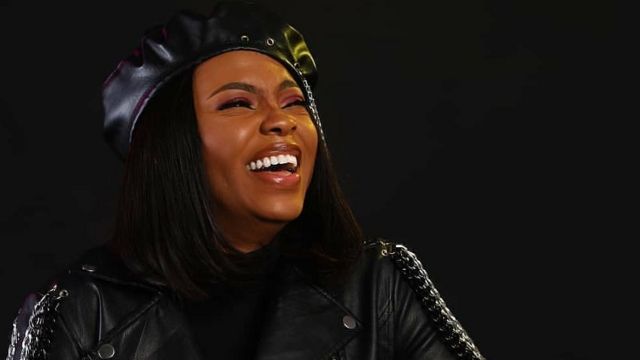 [Bridge] Chukwu 0ma, Chukwu 0ma
Chukwu 0ma, Chukwu 0ma
Chukwu 0ma, Chukwu 0ma
Chukwu 0ma, Chukwu 0ma [Chorus] You have done so much oh
(Chukwu 0ma)
You have done so much oh
(Chukwu 0ma)
I no Fit to Explain O
(Chukwu 0ma N'eme Mma ah)
Nara Ekele mji bia
Onye N'eme Mma
(Chukwu 0ma)
Agu N'eche Mba
(Chukwu 0ma)
Chukwu 0ma ah
(Chukwu 0ma N'eme Mma ah)
Nara Ekele mji bia
Kindly give us two minute from your time to follow our social handles... Click on social media logo below to follow...Thanks