Dont Think of Interrupting My Studies (2021) Chinese Drama Season 1 Episode 1-24 Completed MP4 HD with English subtitle…
Dont Think of Interrupting My Studies: Nan Xiangwan, 28, is a stable HR manager, who seems to have won a lot in life but is suffering from anxiety. When he receives psychotherapy, it brings him back to his memories of high school ten years ago. In a classroom where he is often out of place, Xiangwan faces ongoing problems on his journey to a place at the university he desires – his classmates constantly interrupting his studies, his hatred of his father and high school memories he will not be able to deal with.
In this, he meets and becomes a friend of Lin Xiaoran, a sports student. As they get to know each other, Xiangwan realizes that without consequences, everyone has his or her own unique traits and that winning is not everything.
He started helping his classmates, instilled in them a love of reading and encouraged them to pursue their dreams.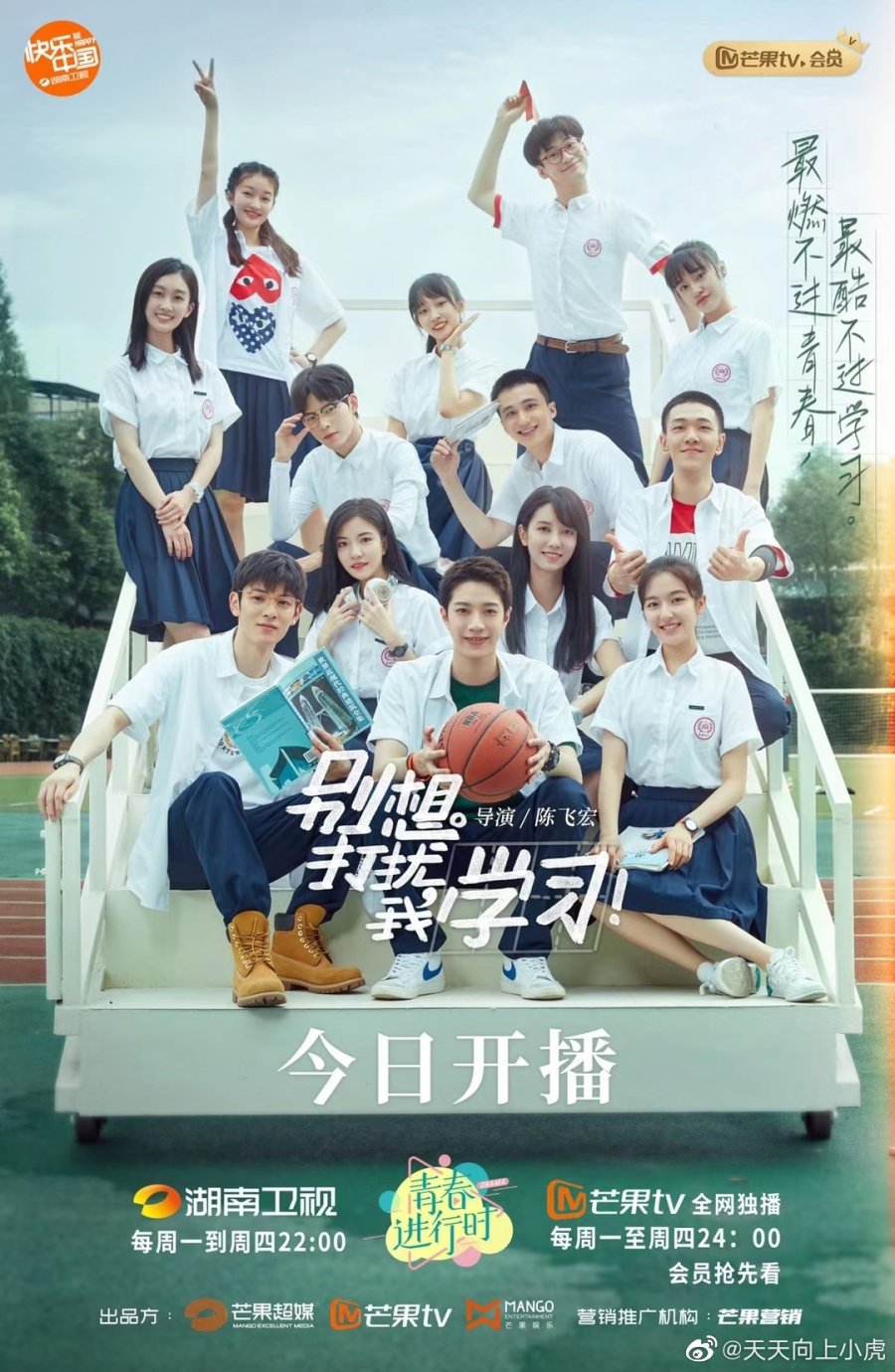 Eventually, Xiangwan was able to make friends, regain his youthful vigor, and regain his father's insight.
When he meets Lin Xiaoran again, he decides to get out of his misery. They both get to know each other again, holding hands and looking forward to another future.
Director: Chen Fei Hong [陈飞宏]
Country: Chinese
Status: Completed
Released: 2021
Genre: Comedy; Drama; Romance; School; Trauma; Youth;
Don't Think of Interrupting My Studies Trailer
NOTE:- You are advise to click on "Download (360P-MP4)" as describe in the image below when Download page for each episode load.
NOTICE:- For Any Broken Link, kindly use the Comment session box to report and it will be resolve shortly
What do you think about this post (Dont Think of Interrupting My Studies)?
We want to hear from you all.
Dont Think of Interrupting My Studies Cast
Director
Main Role
Support Role
Guest Role
Kindly give us two minute from your time to follow our social handles... Click on social media logo below to follow...Thanks