Holy Spirit Fall by Dennis Darkwa | DownloadFresh Mp3 + Video
Gospel music minister Dannis Darkwa has released a new song entitled; The "Holy Spirit Fall". The song expresses our dependence on the Holy Spirit.
Dennis Darkwa uses the skill of the song to illustrate the essence of the presence of the Holy Spirit in a believer's life, emphasizing that we are completely dependent on Him.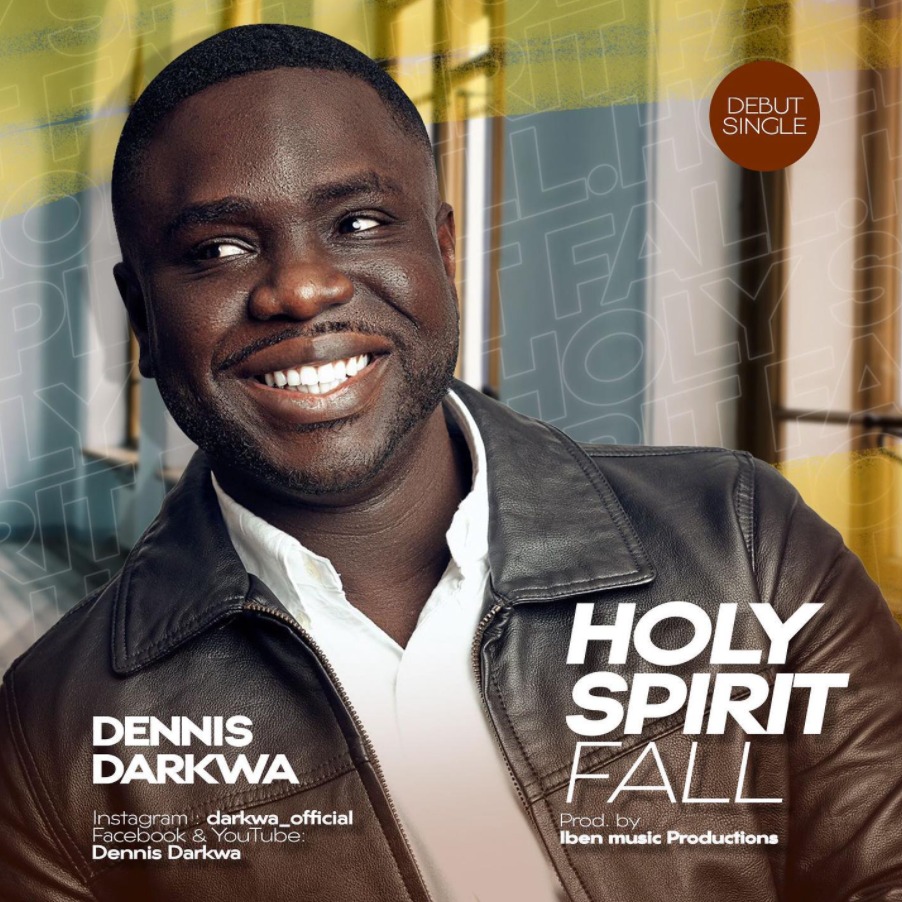 This song is also a song of praise as there is no confession of the Holy Spirit without doing that in worship. He recognizes her need but eventually relies on what the Holy Spirit can do for her.
"Can a believer do anything without the Spirit of the Lord?" Said Dennis Darkwa. "The body without the spirit is dead. It is the same with faith — faith without works is dead! (James 2:26)
Dennis Darkwa is a US-based Gospel music minister and worship leader, originally from Ghana. He serves at Qodesh Family Church in Boston, Massachusetts. Prior to the release of the song "Holy Spirit Fall," he had performed at various USA concerts including Paul + Silas Praise, hosted by Musiciary Promotions and featured Gospel singer Joe Mettle as the lead singer.
He also released "Esteemed Series Vol.1: My Medley" on his official YouTube channel.
Listen Here
Watch the video below:
Download audio via: https://flow.page/dennisdarkwa
Kindly give us two minute from your time to follow our social handles... Click on social media logo below to follow...Thanks