Apostle Johnson Suleman Record Label begins Kingdom Voice Talent Hunt
Kingdom Voice Talent Hunt: Apostle Johnson Suleman Record Label begins Kingdom Talent Hunt for those that wish to be a singer and who has what it takes to be the next Gospel star.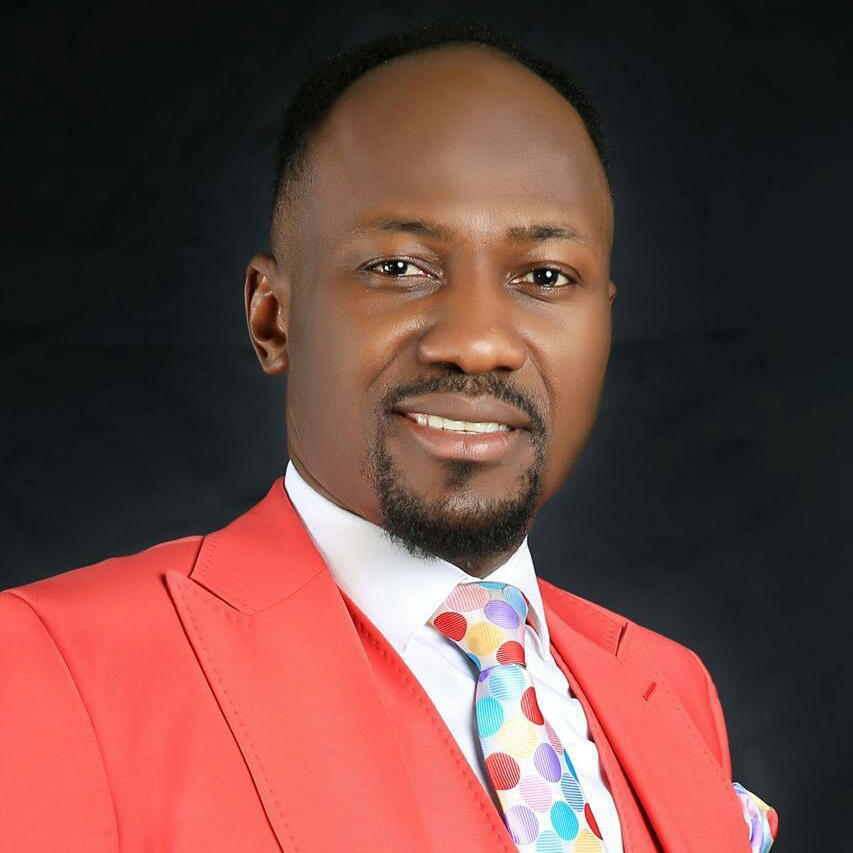 APOSTLE JOHNSON SULEMAN LAUNCHES OWN RECORD LABEL, BEGINS HUNT FOR NEXT GOSPEL MUSIC STAR
Apostle Prof. & Rev Dr. Lizzy Johnson Suleman of Omega Fire Ministries has unveiled their record label Joliz-Records an extended arm of the church dedicated to finding, nurturing and promoting talented and talented evangelists.
Born out of a love of helping new gospel musicians discover their God-given talents, nurture such talents and provide them with a production platform.
The vision of this label is to create a dynamic platform for the discovery, management and exposure of gospel talents in Global impact and they are in the process of growing Gospel music educators through state principles and growing their voice in Global impact through effective management, promotion and marketing.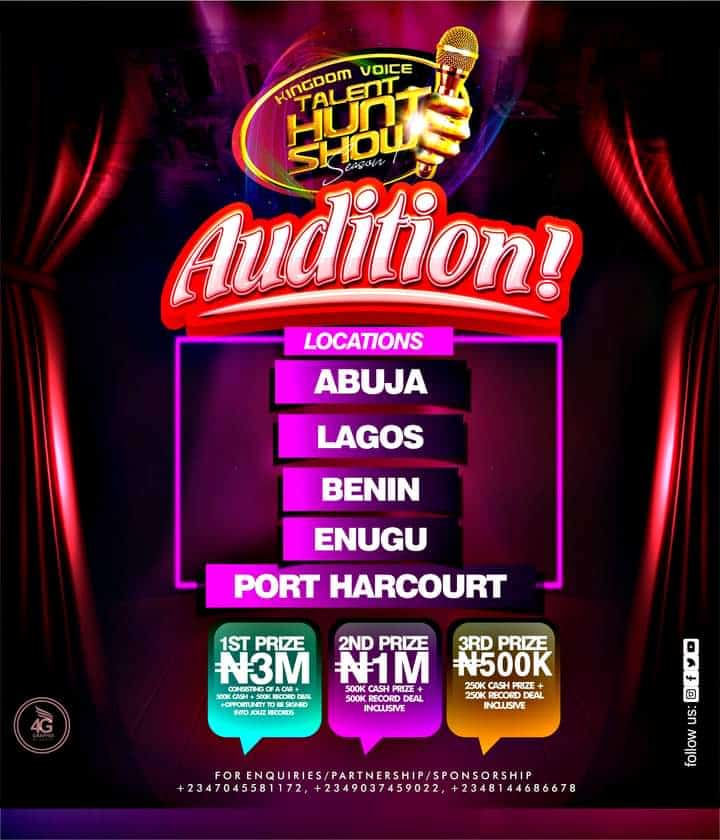 As a way to begin the quest for these skills, they have embarked on a quest for skills where the three winners will go home with a splash of money and a record label.
To participate in the talent hunt, follow the instructions below to apply and join the race to become the next music star.
Are you a singer?
Do you have what it takes to be the next Gospel star?
Hurry now and register for JOLIZ RECORDS'
KINGDOM VOICE TALENT HUNT
1st prize – 3million naira (car + cash + record deal)
2nd prize – 1million naira (cash + record deal)
3rd prize – 500k (cash + record deal)
To participate;
Pay the sum of N2000 (Two Thousand Naira) only to:
JOLIZ RECORDS GLOBAL ENTERPRISE
0676624505
GTBank.
Send the proof of payment (screenshot) and a 1min video of you singing (vocals only) to our Telegram or WhatsApp page @ 09139376799
For more information reach us on:
0913 937 6799 or visit www.jolizrecords.org
Don't miss out!
Kindly give us two minute from your time to follow our social handles... Click on social media logo below to follow...Thanks