Like No Other by Virtue J | Download Free Mp3
Like No Other by Virtue J: Port Harcourt-based gospel music minister, songwriter, and music director, Virtue J is here with a new song entitled; Like No One Else.
After the release of his debut song AGHMAGHMO in 2018 and the subsequent impact, many were eager to hear more sounds from him. Three years later, Virtue J decided to bless the world with this beautiful sound.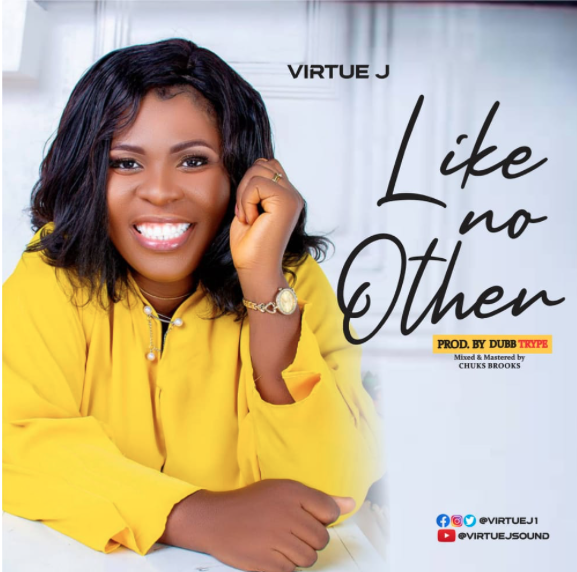 "LIKE NO OTHER" is a song that exalts God's name above all other gods. In this song, the soul singer and the devout worshiper testified to the fact that no one loves as much as Jesus, who heals like Jesus or can do as Jesus did. This song is a love note of Virtue J to the lover of his soul Jesus. His love and depth of being brought to this song will open your soul and love Jesus over and over again.
This is one of the sounds you should add to your worship collection and be assured that you will always be blessed.
Kindly give us two minute from your time to follow our social handles... Click on social media logo below to follow...Thanks