Thankful/Every Praise – Tosin Oyelakin (Unplugged Session) | Download Free Mp3
Tosin is a Nigerian singer / songwriter who has been singing in church since he was seven years old, first in his church choir in his native Nigeria and today in the UK where he is based.
In an offline session, Nigerian evangelist Tosin Oyelakin expresses gratitude and praise to God with a medley featuring his first song "Thankful" and Hezekiah Walker's "All Praise".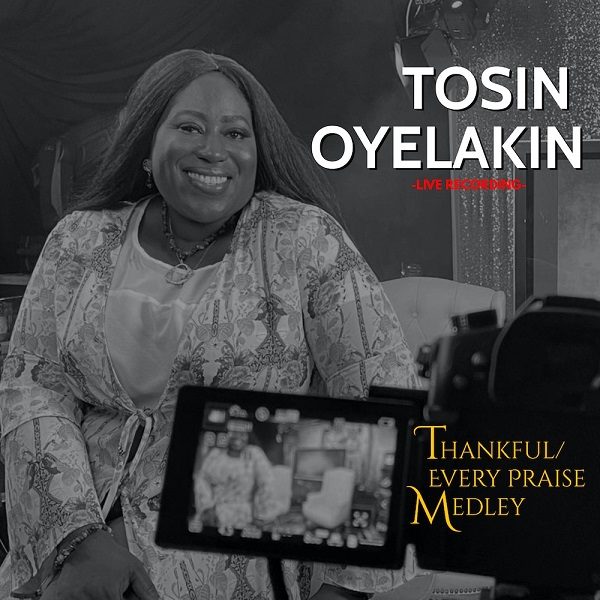 In February 2016 Tosin released his first 3 EP, 'You Are Precious', which is a combination of contemporary RnB sounds and deep inspirational lyrics that want to bring, comfort and heal everyone who needs it.
The title track, 'You Are Precious' is a song both about the dialogue between man and God, and a song about the journey of life, which shows God's love for all of us, though we may sometimes be unaware of it.
The second is the inspirational song that encourages us to see ourselves through the 'mirror' of the bible and what God says we are, not the vulgar words that may be planted in us, the seeds of humility.
Finally there is the added bonus of 'You Are a Wonderful Remix' to add a little flavor to the first song with a powerful male voice by D'Amadeus (David Ayeni) who brought an extra pop sound to the song.
In addition to being an artist, Tosin is also a budding inspirational writer with a successful Facebook page / page that reaches thousands of people around the world and seems to make a positive difference in the lives of many. Tosin's blog post can be viewed on the blog page of his website.
Tosin is also a professional physiotherapist and is married to her wonderful husband – Akinsola Oyelakin. They are blessed with 2 beautiful children.
The new release is produced and directed by Tayo Oladeru T.Cee of Hi-Cymbals Multimedia Studio, while the video is filmed and recorded at Sundayfest Studio.
---
Permission to copy articles/excerpts from this site is subjected to credit given to Gmusicplus with linkback.
Kindly give us two minute from your time to follow our social handles... Click on social media logo below to follow...Thanks